Valentines Day – 9 Books That Say I Love You
Remember getting Valentines Cards when in grade school? It was one of the most exciting days of the year! It was also our first time we really needed to sit down, concentrate and make a list so everyone on your list gets a Valentine's Day Card.
Today whether you are in a relationship, want to tell Mom you love her, or tell the story of Valentine's Day to your children the following 9 books will have something for everyone. (contains affiliates links)
What I Love About You
Happiness Is . . . 500 Ways to Show I Love You
Valentines Day Gifts In Jars: Blow Your Lovers Socks Off With Valentines Day Gifts In Jars

What I Love About You, Mom
LOVE – coloring book: A coloring book and a valentine for those who Love to color !!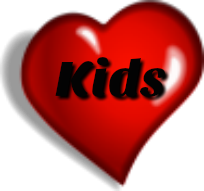 Junie B. Jones and the Mushy Gushy Valentime
Roses Are Pink, Your Feet Really Stink
Do you have any favorite Valentine's Day Books? Please Comment.