Resetting 9 Daily Habits
A member in my Marilyn's Way Facebook group posted:
I have to reset my 9s today. Any suggestion as to restarting it. I've fallen out the bandwagon this week.
In the past 8 years since I created Marilyn's Way Home Keeping Made SIMPLE, I have had times that I have fallen out of the bandwagon. No one is perfect. Situations come up. It is part of life. How do I do it when things go astray? The day before I make sure I have habits 7, 8 and 9 done.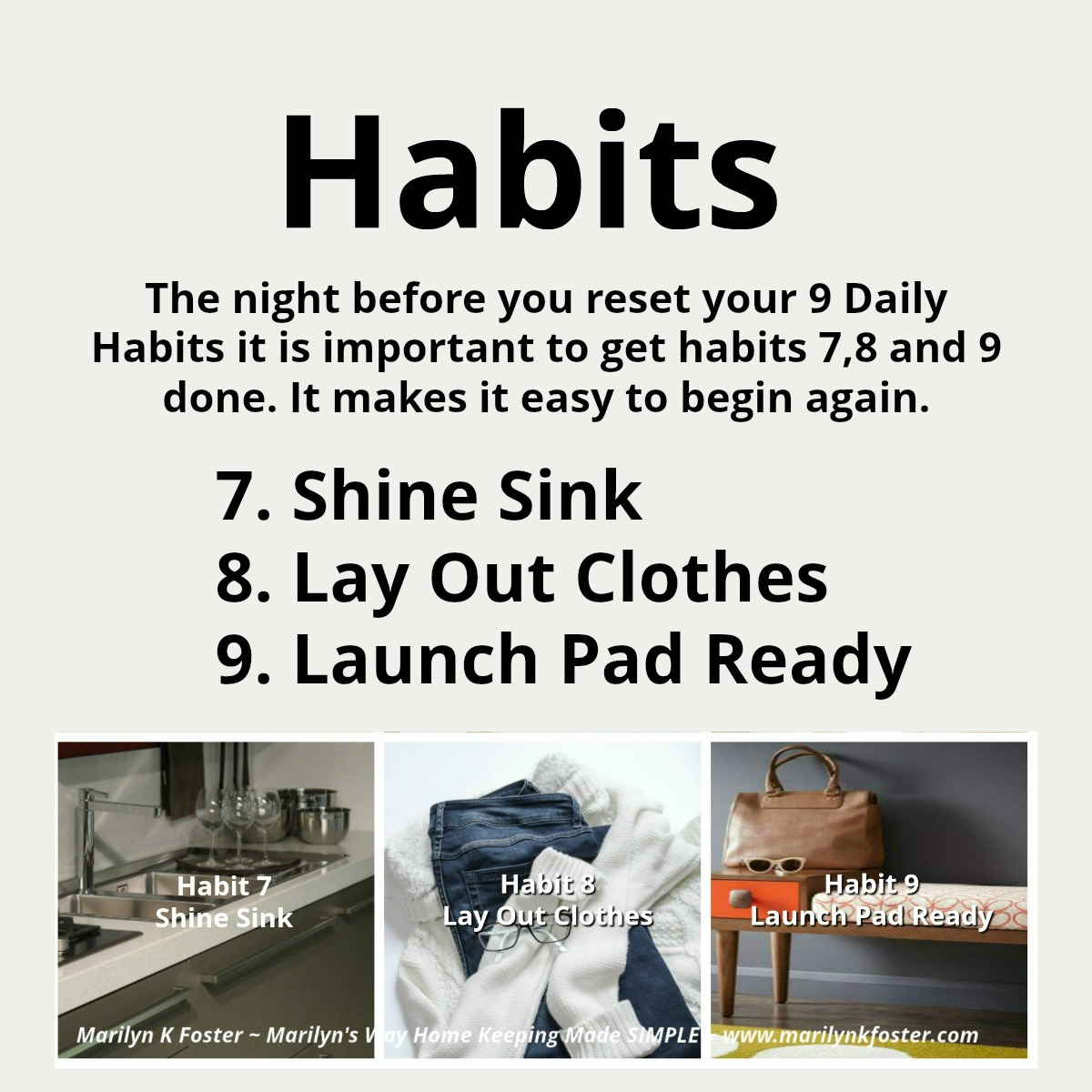 The following poster is all of the 9 Daily Habits Home Keeping Made SIMPLE.