Your home isn't the only thing affected by over-accumulation of stuff. Clutter also has proven, tangible effects on your mental and physical well-being.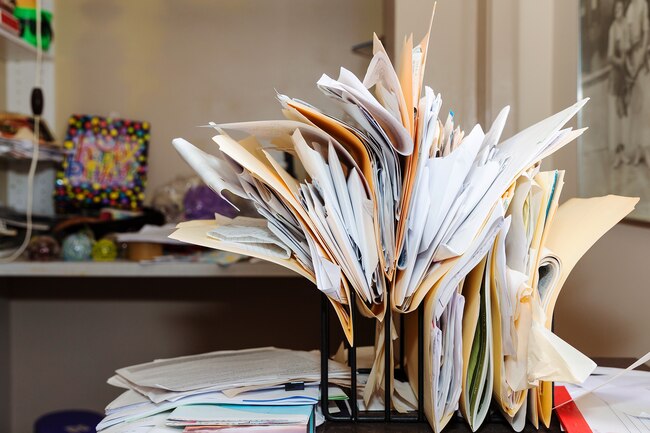 Too Much Stuff
If your closets are bursting, your drawers are hard to shut or your counters or desk are topped with piles of disorganized papers, you may want to take some steps toward a neater home or workspace. Some say a bit of chaos might have some upsides — at least one study suggests that a messy room spurs creativity — it has many more downsides. It can even be damaging for your physical and mental health.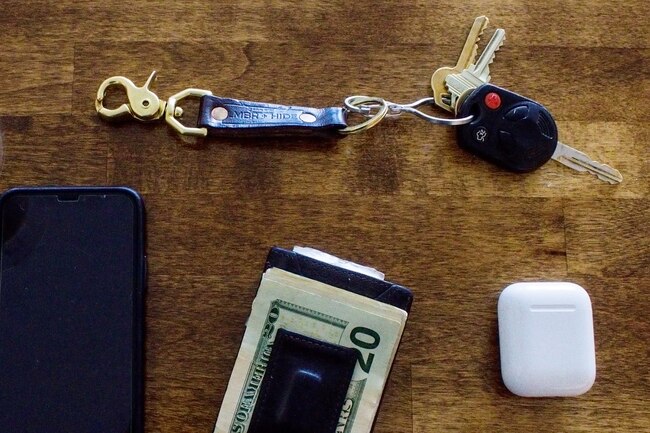 Mess Equals Stress
When everything is in order, you know exactly where you put your glasses and keys so you can grab them and go on with your day. That is the very reason for habit 9 Launch Pad Ready of 9 Daily Habits . That saves time and a whole lot of hassle. In one study, women who saw their homes as cluttered had high levels of the stress hormone cortisol throughout the day, while those who described their abode as a well-organized, restful space had lower levels. High levels of cortisol may lead to weight gain.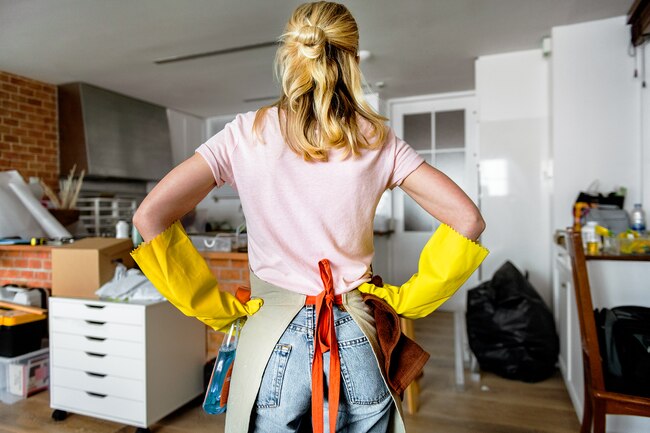 It Doesn't Get Easier
If you're a bit scatterbrained because your space is scattered, don't wait to neaten up. Start a timer and declutter for 15 minutes. Habit 5 'Declutter 15 Minutes' of 9 Daily Habits helps you start. Marilyn's Way system is set up to make it easy to start. The 4th module of the system is Monthly Decluttering Events. It is set up where working on decluttering your entire home is held 3 times a year and decluttering clothes, paper and kitchen are held twice a year. Having the Monthly Decluttering Events also helps with maintenance once you get your home decluttered.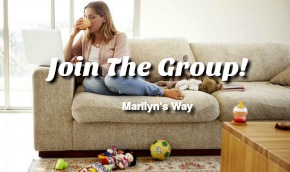 Clutter has a way of showing up in our homes and needs to be addressed daily. Research has shown that adults in their 50s who have too many piles of stuff are more likely than younger folks to put off making decisions about what to get rid of. The study also found that those piles can make you less satisfied with your life. This the very reason there are so many home keeping systems and books available to help you sort your stuff.
I have struggled with home keeping and decluttering my entire life. I was unsuccessful with any of the home keeping systems out there until I had enough and decided to study them. What I found was unnecessary repetitive tasks creating busyness. If I couldn't get all of it done in a day like suggested, I always felt behind.
I took my Bachelor of Science Degree of Home Economics and minor in Marketing, along with training from Fortune 500 corporations I worked for and lots of books I read on the subject. The 'light bulb' finally went off and my conclusion to success with home keeping is in having a set of Daily Habits to establish FIRST before any major decluttering can take place.  From there came Weekly Home Keeping Habits to keep you on track with a Weekly Home Tidy that helps you reset your home each week. I created an e book that gets into more detail as to how the easiest way to go about it. It is available at Amazon.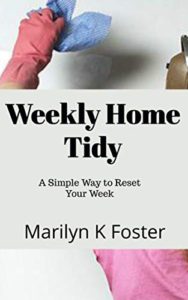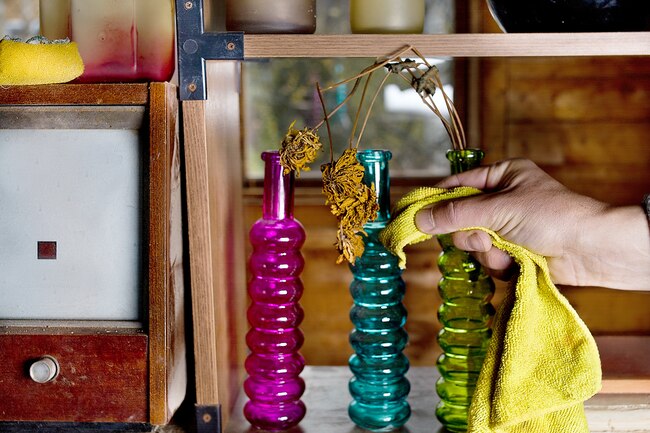 Pass The Tissues
There's a reason people often call knickknacks "dust collectors." Too much stuff makes it harder to keep your space clean. If you're allergic to things like dust mites or pet dander, decluttering should make it easier to dust and vacuum and get symptoms like sneezing, wheezing, and itchy eyes under control. For the knickknacks you simply cannot part with, dusting with a Ostrich Feather Duster makes it easier and picks up the dust. Just shake it outside when you are done.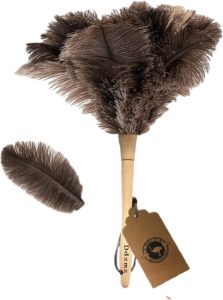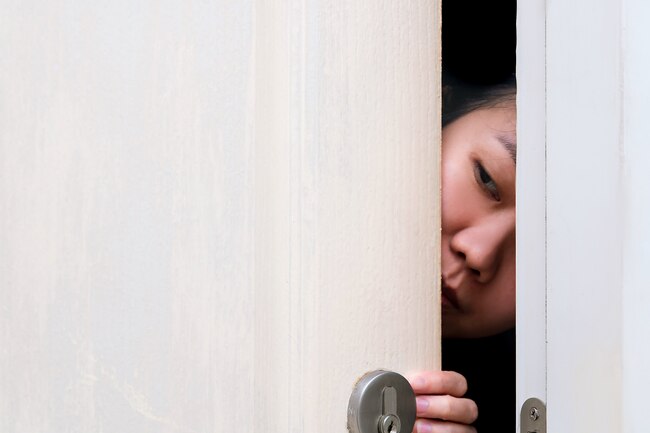 Embarrassment and Isolation
A neat, tidy house feels inviting, both for the people who live there as well as guests. A cluttered home may feel the opposite. But shutting people out can take a toll on relationships and make you feel sad and lonely. That could be one reason a hoarding disorder tends to overlap with depression and anxiety disorders.
This is the very reason I added the category 'Self Care' to my system Marilyn's Way.  As I established a daily routine, and worked the system I created, I found myself to start an exercise program where I joined a gym, began eating healthy and understanding the importance of sleep. I found myself enjoying my gardening more and have classified it as a way to take care of myself. It gets me outside taking in Vitamin D, fresh air and listening to the sounds of nature. Then there is that 'miracle' of planting a seed and watching it grow.
Today I never have to worry if someone stops by and not let them in because of my mess. Today I welcome anyone into my home.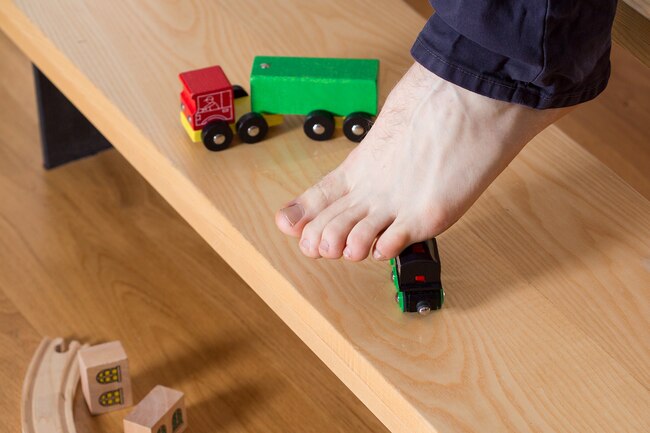 Slips and Falls
Living with lots of clutter puts you at risk of getting injured. When your floor is covered with boxes, heaps of clothing, or even too much furniture, it's that much easier to trip. Shelves stuffed to the brim with books and knickknacks can also be a hazard if something falls off or a piece of overloaded furniture topples over. Before getting my home in order I was always having accidents. It was a daily affair. I haven't taken a fall in over 3 years now.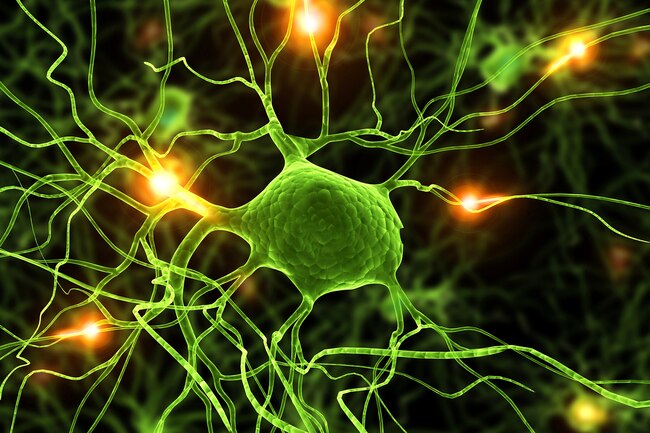 Memory Issues
Some people who live in cluttered homes have a poorer "working memory," according to research. Your brain is wired to be able to keep track of only a few details at once for a short period, so it can get overloaded when there's too much going on. This is the very reason the foundation Marilyn's Way is 9 Daily Habits. It is set up to improve your "working memory". There are 9 habits broken into 3 parts with each having 3 habits. Your working memory is only capable to remember 3 things simultaneously. This is why establishing a set of daily habits is so important. You can make all the lists you want but you will only remember 3 of them simultaneously.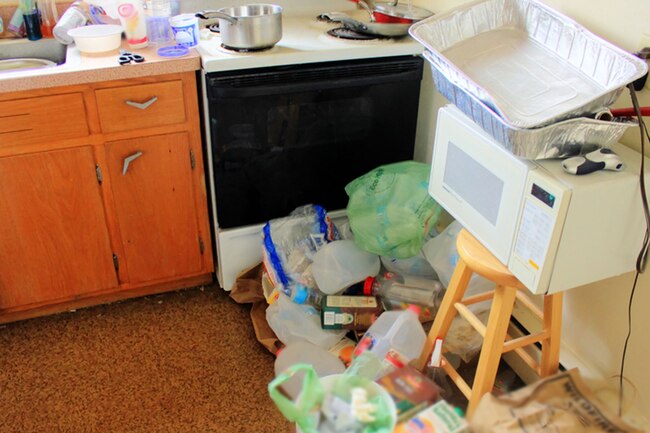 Safety First
If you've gone overboard on papers and other flammable items, your home can be a fire hazard. Even if a fire starts in the most common of ways (cooking oil goes up in flames or a burner catches the edge of your dish towel), clutter makes it harder to get help. Not only will you have more trouble getting out in time if your pathways and exits are blocked, but firefighters will also have a harder time putting out the blaze.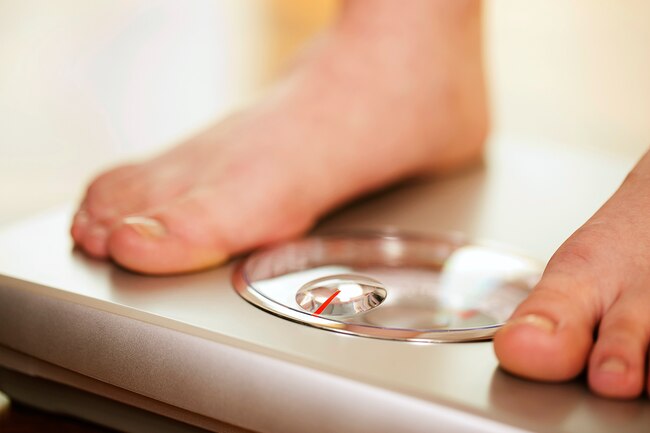 Linked to Weight Gain
People who fill their homes with so much stuff that they may have a hoarding disorder also appear to be more likely to overeat and become obese. One study found that as hoarding got worse, so did body mass index (BMI) and binge-eating symptoms (eating large amounts of food in a short time).
Since I decluttered my home, I have lost 80 pounds on me! It didn't happen overnight as getting decluttered won't either. Each is a process and by incorporating decluttering into your daily life you will get there too!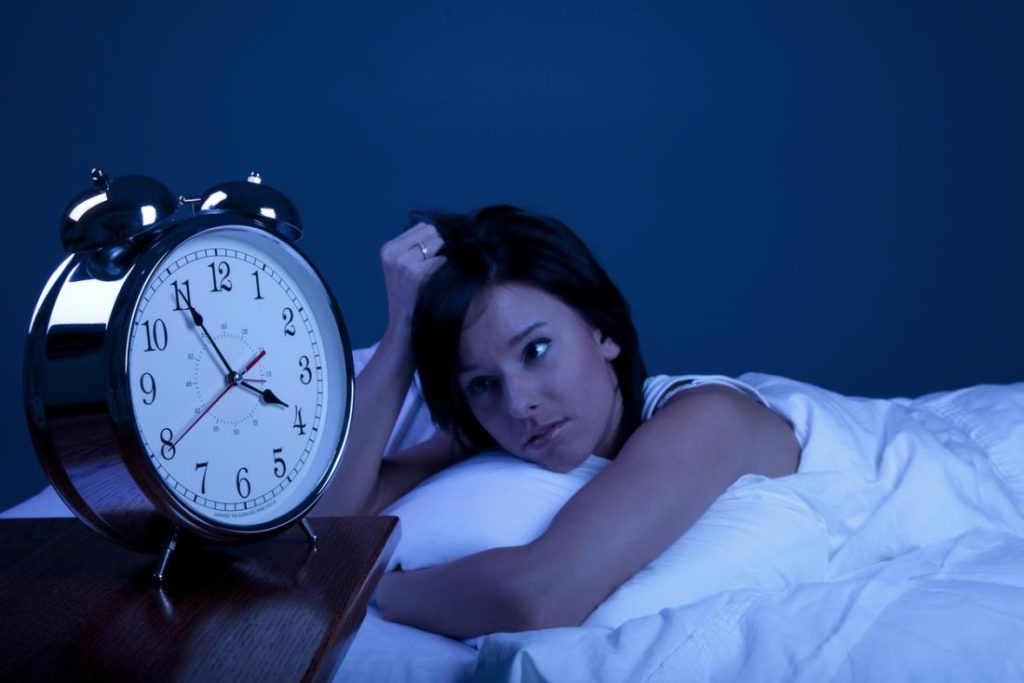 Up All Night
People who have a hoarding disorder also seem more likely to have insomnia. The link between the two isn't totally clear, but sleep is important for clear thinking and decision-making. If you're sleep-deprived, you might be more likely to make questionable decisions, including ones that involve getting more stuff you really don't need.
I was the worst at insomnia. In fact I have sleep apnea and use a sleep machine at night. I remember when I was so sleep deprived I found myself at the dollar stores. It was there that I thought I could afford things. What it was is a way to feel better. I would buy something thinking it would make me feel better when actually all I needed to do is get on a regular sleep schedule. With the help of my pulmonologist giving me suggestions and documenting my sleep I was able to break free from insomnia. Again, it didn't happen overnight. It was a process.
In Conclusion
As you can see, there are ten areas how clutter affects your health. The system Marilyn's Way that I created is the easiest home keeping system to get you started. It is basic and is doable. I struggled for years taking care of my home and my health was affected by it. Slowly and surely and lots of work (I won't lie) my home is company ready AND my 'Health' has improved for the better! Do you know where I started? By getting dressed .  The entire system is based on 'Habits'. I chose 9 Daily Habits  breaking them down to 3 habits for each part of our day, morning, afternoon and evening. Using your 'working memory' is what makes it successful.
Don't Know Where To Start?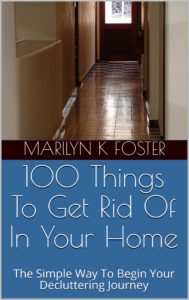 MY E-BOOK COMES WITH A 'FREEBIE' CHECKLIST FOR YOU TO DOWNLOAD!
YOU CHECK OFF THE ITEMS LISTED BY THE ZONES!
Want Extra Help? Hire Me!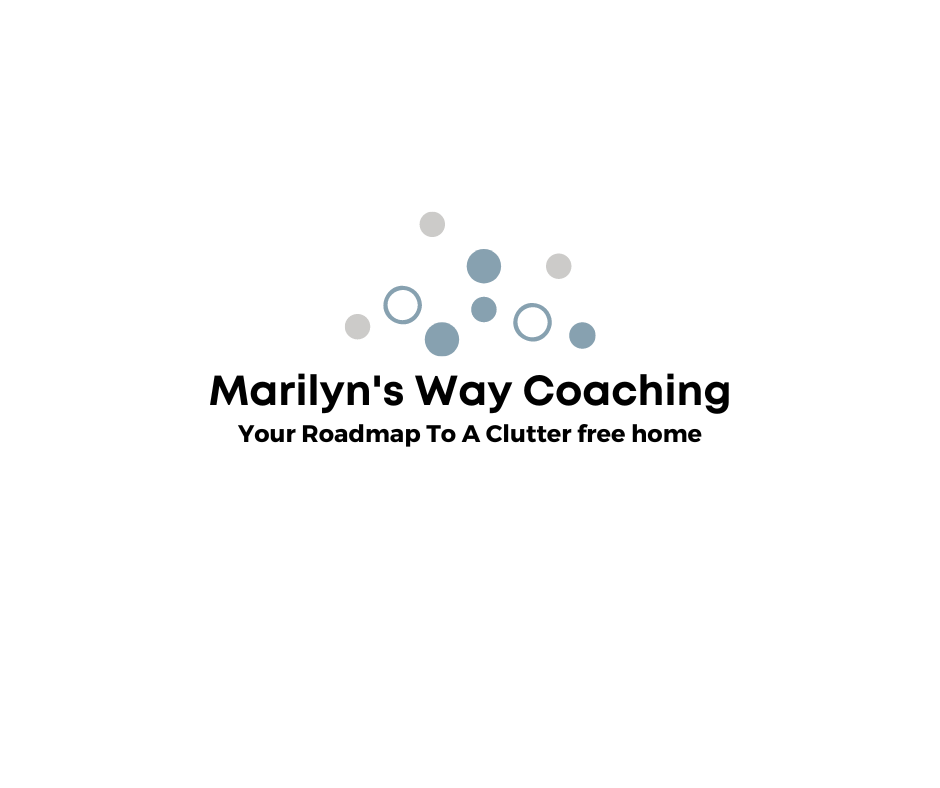 I have a very reasonable coaching program that will help you get started and be on your way! Fill out the application and schedule a 'Free Video Chat' today! Are you ready to improve your health?