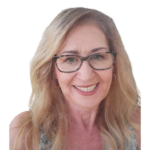 Marilyn K Foster writes about the decluttering and home keeping system she created called Marilyn's Way. She created it after failing with other systems. The majority of the systems available have been created by ones who love to declutter, organize and clean. That is great for ones looking for this.
Then there is the rest of us!
We don't know where to start. We feel overwhelmed and taking care of a home just doesn't come natural for us. Marilyn is a recovering hoarder that writes about about how she found having simple recurring habits will get your home in order keeping only the things you love.
The system was also created for anyone who struggles with decluttering and home keeping due to becoming easily distracted, chronic illness, a career and family, creative mind, and the fact that most don't want to do it simply because never really taught how to effectively take care of a home.
The secret is in the 9 Daily Habits. With these daily recurring habits you will come to understand the importance of them to keep you and your home running smoothly. There are 3 additional modules with recurring habits you do as you have time available. They are
Marilyn believes the best way to plan is by the week. Not every week is the same in any home. Knowing your busy seasons helps you adjust to the number of modules you will do in that week. The system is designed to focus on doing what you can each week with the foundation of the 9 Daily Habits.
Coaching Available!
If you feel you have tried everything, hiring Marilyn as your coach for a few months may be just what helps you in understanding the entire system. Marilyn also helps you with Self Care as Home Keeping and Decluttering go hand in hand. She found as she practiced the system she created, her success was determined by how well she took care of herself.
The Better You Take Care Of Yourself,
The Easier Decluttering And Home Keeping Become.