How Marilyn's Way System of Decluttering works is it keeps you 'on track'. It has many backup systems built into it. When you have a super busy week, just doing the 9 daily habits keeps you out of chaos. The system can be tailored for you.
Who's Home Is Company Ready 100% Of The Time???
Not even the organizing gurus are. Many times they are showing you the 'Highlight Reel' of how they would like you to do it. They do not take into consideration…
Life Happens When You Are Busy Making Other Plans
When I get out of sync (and I do) I simply do these 9 Habits in the following order along with the weekly habit specific day, zone work and monthly event maintenance and in a matter of a day, 3 at the most, I am back into my GROOVE AGAIN! Read the following and see how things 'FLOW TOGETHER'.
The Secret To Your Success Is…
Doing the 9 habits and the Weekly Home Tidy in the SAME ORDER each time SHAVES OFF TIME! They are both set up using the 'Associating Technique' or 'Linking Technique'. Making these habits become 'automatic' is what Marilyn's Way is all about!
The numbers in the parentheses are the 9 Daily Habits To Keep You 'On Task'

Let's Get Started!
Wake up, make your bed, (1)get dressed to shoes. While you do this you are in the bathroom so stop and (2)swish and swipe. Before you leave your bathroom, ask yourself, (3)What' For Dinner? Go take the meat out you will be using.
(4)Then grab a load of clothes to put into the washing machine. While they are washing, (5)spend 15 minutes doing a Tidy Reset.
Reboot the laundry.
While they are drying do the
'Zone Work'
for the current zone.
Go back to laundry take out of dryer fold or hang and
PUT AWAY
.
(6)Make dinner early and always start out with filling a sink full of hot soapy water so you can clean as you cook.
After eating the only things that need to be cleaned are the plates, eating utensils glasses and put them in the dishwasher and (7)Shine Sink.
More than likely something you washed, dried, fold or hang and put away is something you can simply use as (8)lay out clothes. Check what is going on for the coming day and put everything that is needed for the coming day at your (9)launch pad.
Get to bed at a decent hour and have a great sleep!
Wake up to a Shiny Sink!
Follow the above again!
Now there are 3 more modules to the system and are set up in order of importance. After you get comfortable with the 9 Daily Habits, the next module is the Weekly Habits. There is one for each day and includes the Weekly Home Tidy. If you are busy like me, you will spend the majority of your time in the first two modules. The third module is Zone Work. You can easily add your zone work in as you do the weekly home tidy. When working a zone always declutter first, tidy next. The final module is the Monthly Decluttering Events. There are 2 ways you can use them.  If you are first starting out you will use them for your major decluttering. Clothes, Paper Clutter and Kitchen are held twice a year. If you have been with Marilyn's Way for a long time, Monthly Decluttering Events are great for maintenance.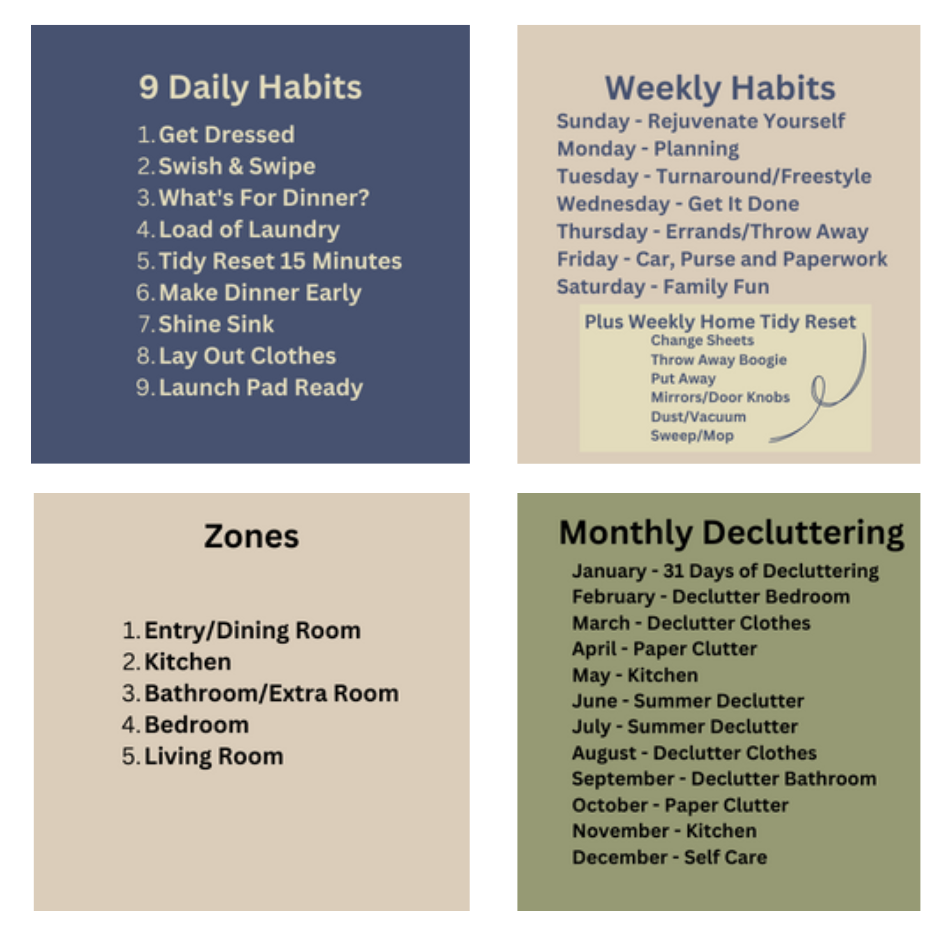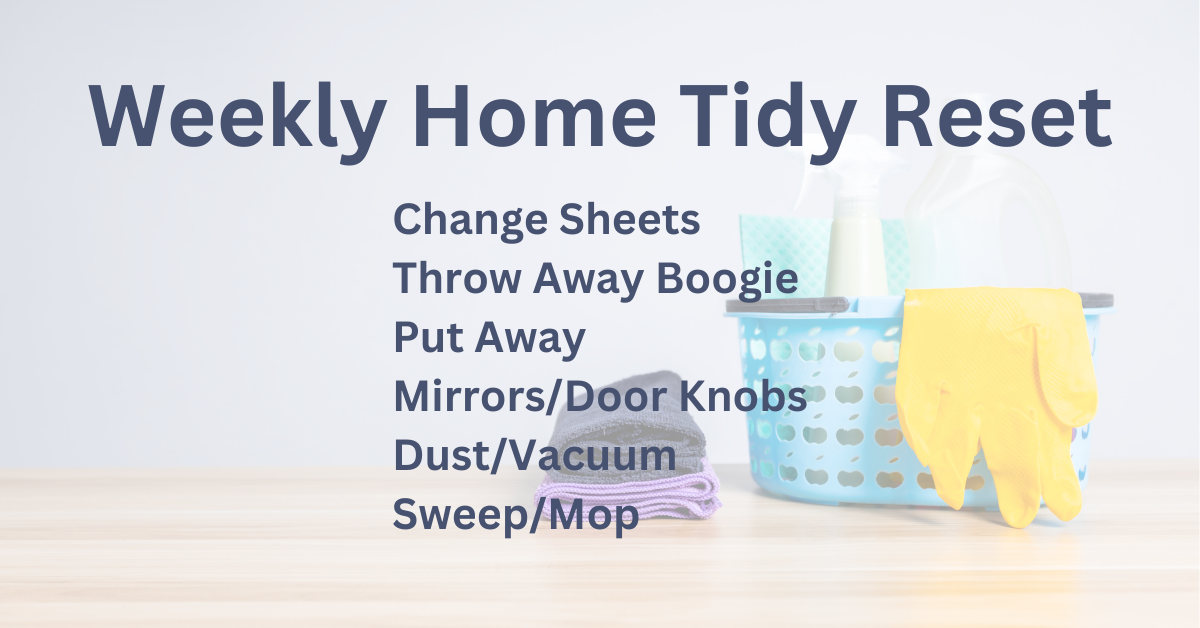 I hope this will help all of you no matter what stage you are in. Remember…
Home Keeping Never Ends. It's A Daily Affair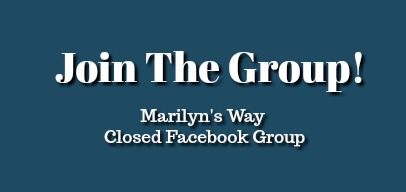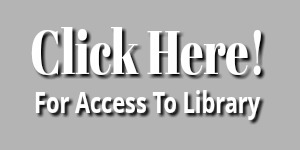 Are You Wanting Ideas As What To Declutter?
I Have Written An E-Book Titled 100 Things To Get Rid Of In Your Home The Simple Way To Begin Your Decluttering Journey It Includes A FREE Download Sheet To Mark The Items Off As You Go!