Marilyn's Favorite Books
Through the years I have read some great books that have helped me as a person and ones that validate Marilyn's Way System. Much research went into creating Marilyn's Way System to make it easy for you to declutter your home, habits to run your home smoothly and self care to help you feel better about you. The following is a list of books I have read.
'Please note that these are all affiliate links which means I earn a commission should you purchase anything – this is at no extra cost to you at all – of course.'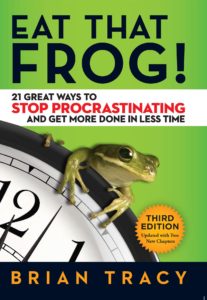 This book has been a 'go to' book for me! One of the top subjects in my Facebook Group Marilyn's Way is procrastination. This book discusses how you must do the things that are high priority first. Getting them out of the day frees up your mind and your time. It removes the constant thoughts "I have to, got to get this done." or "Don't forget about the ___________ I need to do today." The author gives you 21 great ways to stop procrastinating and get more done in less time. Isn't that what we are all looking for?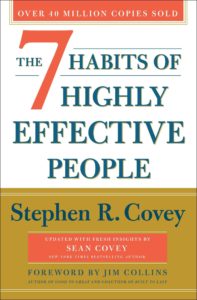 This book changed my life. Back in 1994 I was working for a communications corporation and one of the requirements in which the company paid for was the Franklin Covey Planner System. This book helped me to use the planner effectively. To this day, I have bought Franklin Covey Planner every year and made it my planner.
More books on the way! Check back often!