Having a decluttering tool kit is a must especially if you have lots of decluttering to do. It helps with the 'I Don't Know Where To Start' feeling. The 'key' to taking care of your home and yourself has everything to do with setting a system up in place.
'Please note that these are all affiliate links which means I earn a commission should you purchase anything – this is at no extra cost to you at all – of course.'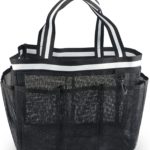 This caddy is actually a shower caddy and is perfect for a decluttering caddy. You can fill your supplies you need which I am listing for you and the thing is this caddy is super light! When my sister in law and I cleaned out my mom's home, I got this caddy and it worked great!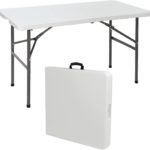 You have to have a place to sort your things. This is a handy table that is a good investment to have available for any project you take on whether it is decluttering, your favorite crafting project or if you are having a holiday dinner.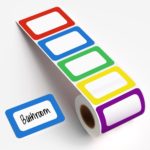 If you really want to get decluttered you need labels as you sort through the the things you are keeping. This has been one of the most helpful tool as I decluttered my home when I started. I literally had pathways in my home. I couldn't have done it without labels. If you are first starting out, how I did it was decluttering in layers.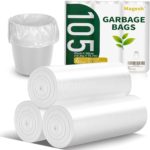 If you have lots of paper clutter, these bags along with the labels makes it easy to sort. When I was drowning in paper clutter I used these bags to put my piles of paperwork I had all over the house. For example, my east kitchen cabinet counter is the first place piles ended up. In the beginning I would just take a pile of paperwork, put in a small trash bag and label it East Kitchen counter. I would then take the small bags and put into a larger one where I bought banker boxes with lids to store them in and label the box.
13 Gallon Tall Kitchen Trash Bags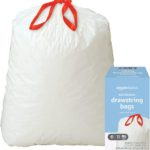 As I took my smaller bags of paperwork I needed to go through, I accumulated several small bags of the piles I had throughout my home. I put them in a larger garbage bag labeling it and put in a business cardboard file box in which I would label. These trash bags also work for donating clothes.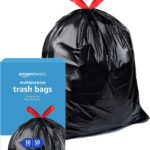 Large black trash bags are the best when decluttering clothes. It makes it easy to fold the clothes you are donating and placing them in a black bag. Out of sight, out of mind. It is best when you fill the bag up, you take it immediately out to your car. It gets it out of your home and frees space up where you are decluttering.
Sharpie Permanent Markers Variety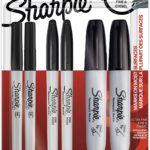 Sharpies in variety of sizes are a MUST! It really helps you with labeling items and containers. This is a variety pack and what a smart idea for Sharpie!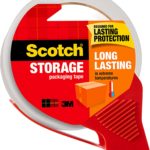 Packaging tape works great for the things you are keeping. You can put into a cardboard box, label it and close it up to store or you can use boxes of the things you are donating and can seal them up.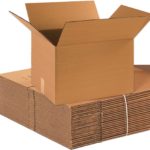 Cardboard boxes can be easy to locate by getting them from businesses but if you need to buy some here is a link.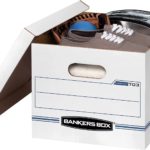 Bankers boxes are an economical way to store your items verses buying totes. This is what I used to get started. They are easy to handle and fit great on a shelf. As I went through my decluttering process I also got plastic totes for things I knew I would be storing and wanted a sealed container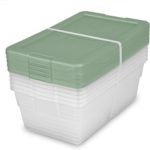 Plastic totes are great for items you occasionally use. I use them to store my canning supplies making it easy to can fruits and vegetables. I also use them to store extra office supplies. I was an office supply junkie at one time. Most of it useful. I just had lots. Keeping them in a tote stopped me from just buying more. I just go to the tote to see if I have it before buying another one at the store.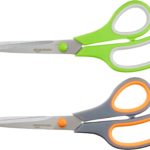 You are going to need a pair of scissors. This comes as a two pack at a reasonable price. They say to be efficient it is best to have a pair of scissors along with tape and a pen in the main rooms of your home to make it handy. I have done this and it works great!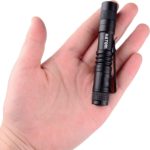 A flashlight is handy when you are looking through closets and drawers making it easier to declutter the items you no longer need. This is usually where they are stored and having a flashlight makes it easier. It is also great if you have a room full of clutter. It makes it easier to see the things that got shoved back because you don't use anymore.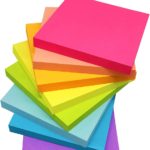 Post it Notes work great as a way to remind and label items temporarily as you are decluttering. They are also great to use when you are trying to develop a habit. It is something that is handy in a decluttering tool kit.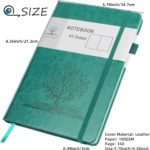 A notebook with a pen holder is a valuable thing in a decluttering tool kit. It's a place for thoughts and lists that help you with your decluttering journey. I sectioned a notebook into 5 zones and wrote about the things I was going to donate and toss and what I was going to do with what I kept. It is a great place just to write your thoughts down as you declutter.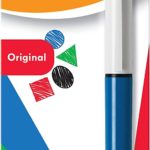 This has been my 'Go To' pen for years! Having a selection of 4 colors in one pen makes it easy to jot things down making them easier to sort your lists.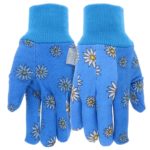 Going through things you have had boxed away, the box itself may be dusty and using gloves do help.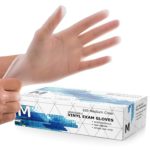 Vinyl gloves work best when wiping things down that require product or water. Wearing gloves are a personal preference.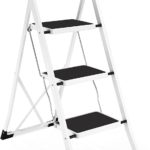 You are going to need a ladder for all of those things you have put up and away. You may be lucky to have a storage room with shelving and a ladder is in order.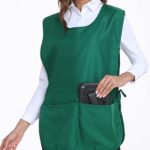 A cobbler apron works great when you are decluttering. You can always protect your clothes and this apron has 2 big pockets for pens and little things you find that you want to move.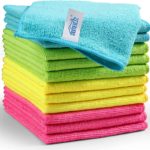 Microfiber cloths are the best for things that are dusty. It traps dust in the tiny microfibers. Can be used wet too. These have actually been my go to cloths for everything in my home.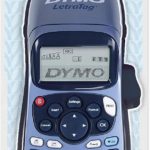 I hesitated in buying a label maker for years. Now I wonder why I waited so long. It has helped with the organization of things I do use on a daily and weekly basis. I can easily go get labeled totes in my storage room.
Having a Decluttering Tool Kit
Having a decluttering tool kit to house the things that are needed when decluttering is a must. It helped me to get much of my decluttering done through the years. I was using a box at first. The shower caddy has been a game changer as I go through another layer of decluttering with my things and my mom's. I have found this shower caddy as a perfect way to keep all the things all together. This makes it easier to declutter. It helps with the phrase,
"I Don't Know Where To Start."
With the Marilyn's Way System  there are four modules to the system. Marilyn has set up the monthly decluttering events where taking back your home decluttering happens three times a year. Decluttering clothes, paper clutter and the kitchen are held twice a year. The rest of the months are filled in with a month a year decluttering bathroom and a month of practicing self care.
Conclusion
Many of the items listed above you probably have. Listing them makes it easier to start. It just needs to be corralled together. Take the time to set up a 'Decluttering Tool Kit' today! You will thank your future self! January, June and July is 'Take Back Your Home' monthly decluttering events. Make the beginning of the year as a starting point and then during the summer months of June and July declutter again.
What decluttering techniques have you used that make it easy for you? I would like to know.