What Is A Habit?
an acquired behavior pattern regularly followed until it has become almost involuntary.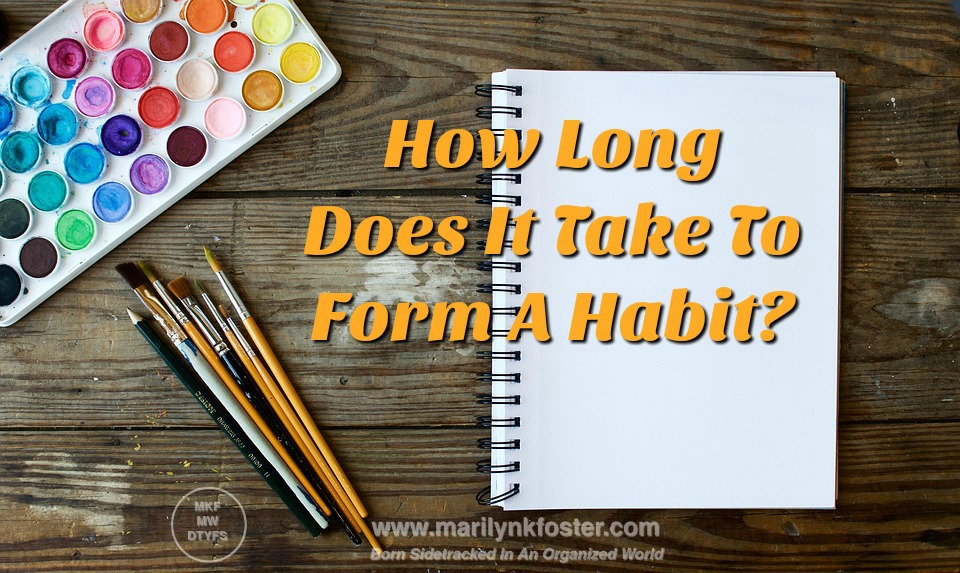 New research is saying it takes longer than 21 days. When this fact was published years ago, the correct sentence was a 'Minimum Of 21 Days'. As time went on and others shared the information, it got  shortened to 'Just 21 Days'.
The Answer?
On average, it takes more than two months before a new behavior becomes automatic — 66 days to be exact
How Long It Takes A New Habit To Form Is Based On The Following Three Things:
The Behavior
The Person
The Circumstances
I Was A 5+ Year Pajama Junkie 
How did I go from a college educated woman in a career with Fortune 500 Corporations to a 5+ Year Pajama Junkie? As I develop this website, I am hoping to tell the story behind why I had become this way. Being a 5+ Year Pajama Junkie was the habit I really needed to break. After many trials, instead of focusing on breaking the PJ Habit, I made the decision to focus on:
Getting Dressed To Shoes
Had I not continued to 'Get Dressed To Shoes' and publicly post a selfie and mini blog beyond 31 Days, I can't say for sure this website would have came to be.
Many were cheering me on during the challenge. The majority didn't want me to stop. I had become their daily habit of looking for my posts on Facebook.
My Biggest Supporter?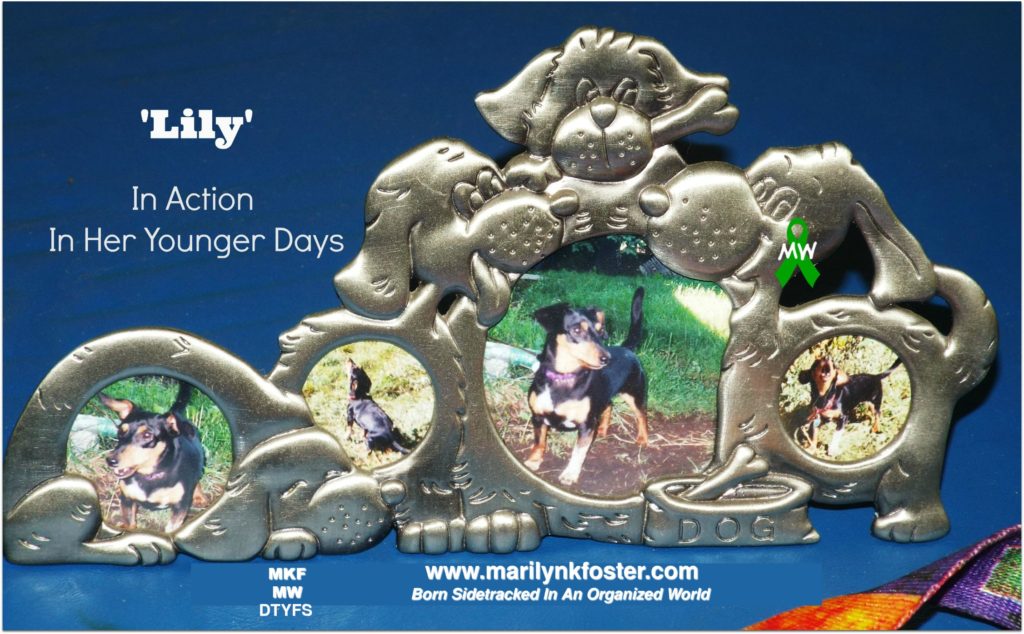 If you watched the video above, you will see her in many of them. Every day when I got ready to take my 'Selfie' she knew. She would begin to run around the kitchen island and bark as if she was cheering me on. The only way I could get her to stop was pick her up and hold her for the photo.
Last But Not Least…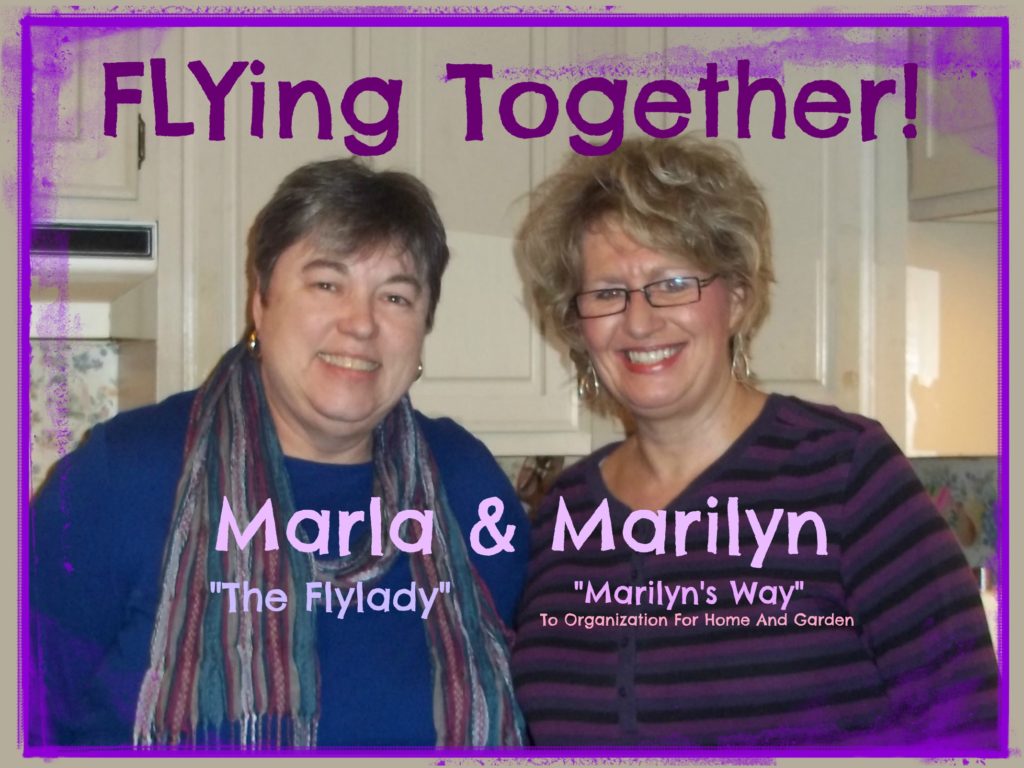 The FlyLady was and is the 'SPARK' that set me free from the binds of a 5+ Pajama Junkie. It wasn't that I didn't try first in my PJ's. Things just were not coming together. I listened to many episodes and have been a guest on Flylady and Friends Talk Radio.
She said, "You have to get out of your pajamas and get dressed to shoes. I challenge you to try this!" 
Finally, I Agreed!
It Inspired Me To Create 9 Daily Habits as the foundation of Home Keeping Made SIMPLE. I Will Be Writing More In Detail Each Of The 9 Habits. Maybe One Of Them Will Inspire You!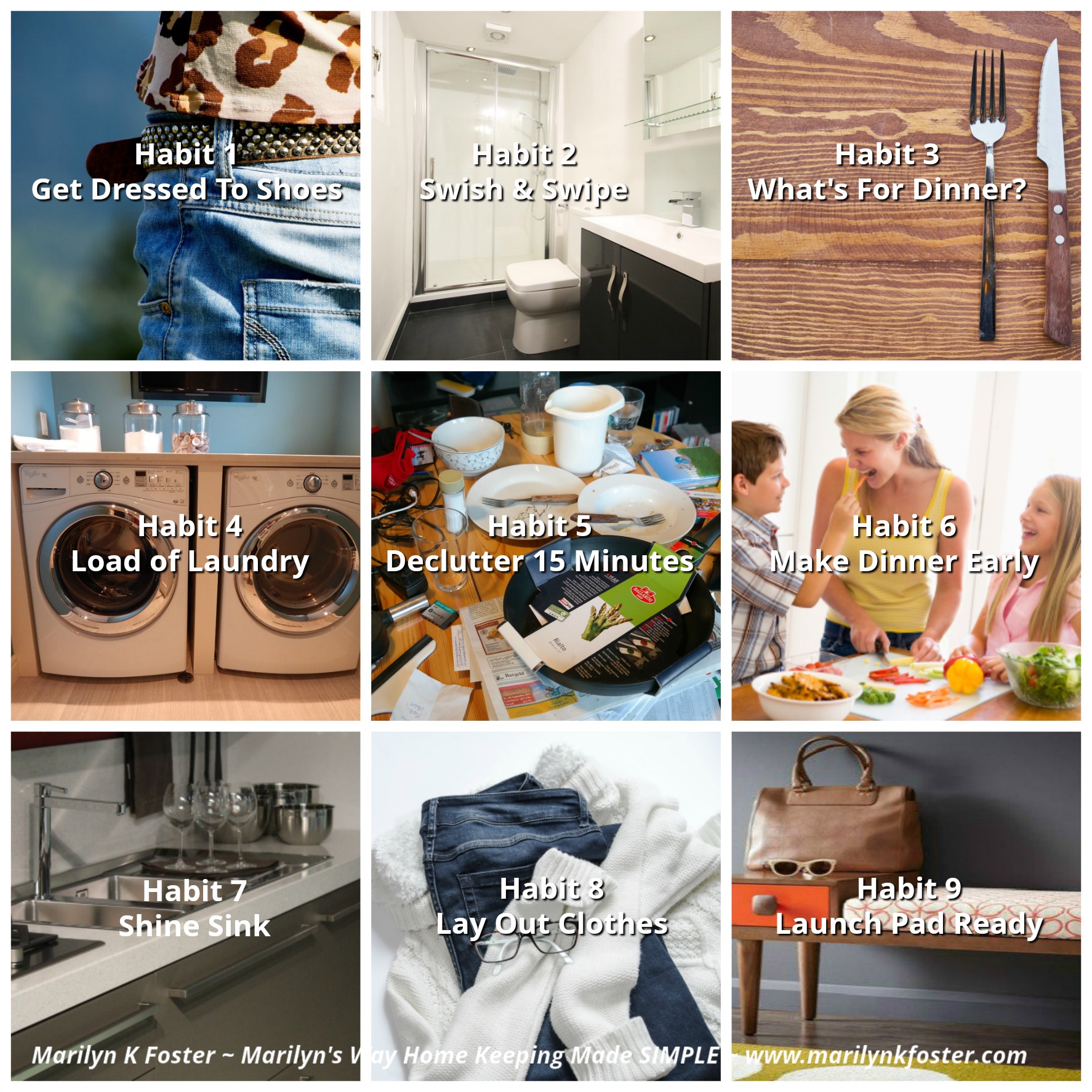 9 Daily Habits Made Simple is the Foundation of the System[/caption]
Don't want to do this alone? You don't have to! I invite you to my Facebook Closed Group in its '8th Year'.