Hello August! Please be good to me. August is one of those months that doesn't have a holiday. Yet the 31 days in the month can fly by.
1. Take A Lesson From School Kids (College Students Too) 
Get in the mindset of a student at your with your life. Set some goals for the month and take on a new project or fresh attitude. I have written four ebooks to help. Visit my library of ebooks by clicking below. All of them are available on Kindle Unlimited  .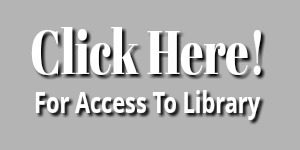 2. Visit The Farmers Market Weekly
This is the time of year to be eating fresh fruits and vegetables. Many are in season now. If you like to can, get set up for the canning season and take advantage of the prices. If you are a gardener like myself, it is time to figure out your plan as you pick fruits and vegetables where they will stay until ready to can or freeze. I have a long counter in my kitchen that I use most years.
3. Spend On An Improvement Item
Think of something you feel would benefit you within your budget and make life easier. The sky is the limit. Look at products that can improve your life.
4. Keep The Air Conditioning Controlled
Unless you want to see sticker shock on your next bill, use fans to help with the flow of cold air. Some air conditioning units have timers on them where times it may just be circulating air. If it gets too warm it automatically kicks in to reduce the temperatures.
5. Invest in One Fall Work Wardrobe Piece
Fall is a great time to shop for clothing staples and freshen up your wardrobe. Take advantage of the 'Back To School' sales.
But First!
Go through your closet and remove the clothes that no longer serve you. At Marilyn's Way the
August Event is
 'Declutter Your Clothes!' 
Go to your closets and dresser drawers and start taking out the clothes that are damaged. (How many paint clothes do we need anyway?)
A great time to evaluate the clothes you have that may need to be replaced. (White shirts only stay white so long)
What about your socks? Most of you are in the summer months and haven't been wearing socks as much this time of year. In a month some of you will experience the first freeze before winter begins. (That would be me living in the upper midwest.) No one likes socks with holes in them. This can apply with lingerie.
Maybe you have had a major lifestyle change and the clothes in your closet no longer suit you. Start getting some ideas of what would work for you. (Myself simple knit tops, sports bras, pants with elastic waist work best for me in my everyday living. Fibromyalgia dictates what I wear.)
Just as we declutter our homes, changes in our life happen coincidental. The more you understand your relationship to clothes and their purpose the easier it will be to make decisions.
If you would like to know the history of clothing and how the average person has got more clothes that they need check out my ebook. It will also help you declutter them. It includes free downloadable worksheets. Click on the following photo.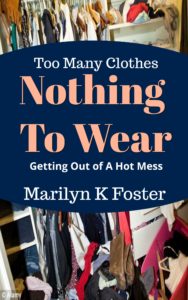 6. Take Your Family To The County Fair!
August is known for county fairs across the country. This is to gear up for the State Fair in each state the first part of September. Ours locally is this week. The 4Hers will be showing off their projects they have made, have Dress Review and show livestock too. The best part is the 'Chicken barbecue' where 4H leaders are manning the barbecue pits. It is a wonderful time to mingle with the local folks all ages.

If you like what I wrote, please share with a friend. Let's all have a great August!