The beautiful iris, named after the Greek goddess who rode rainbows, comes in many magical colors.
 How fitting to have them located in Lily's Garden where all my beloved pets crossing
Rainbow Bridge
 are buried. In my garden I have a multi colored white and purple iris. And then I have the
yellow
one.
For some reason, when the yellow iris blooms, the world stops for me and I will block out time to simply admire its beauty.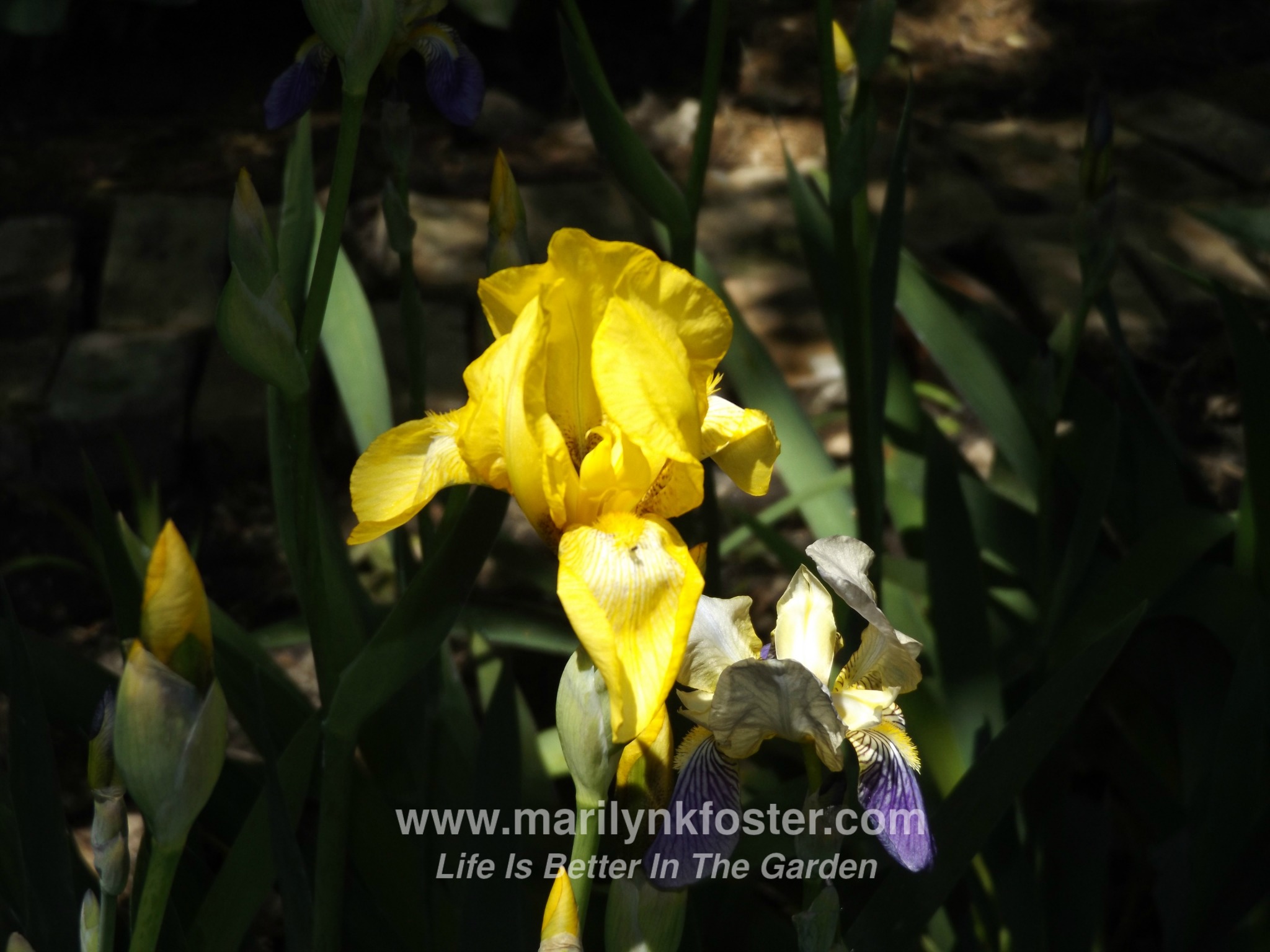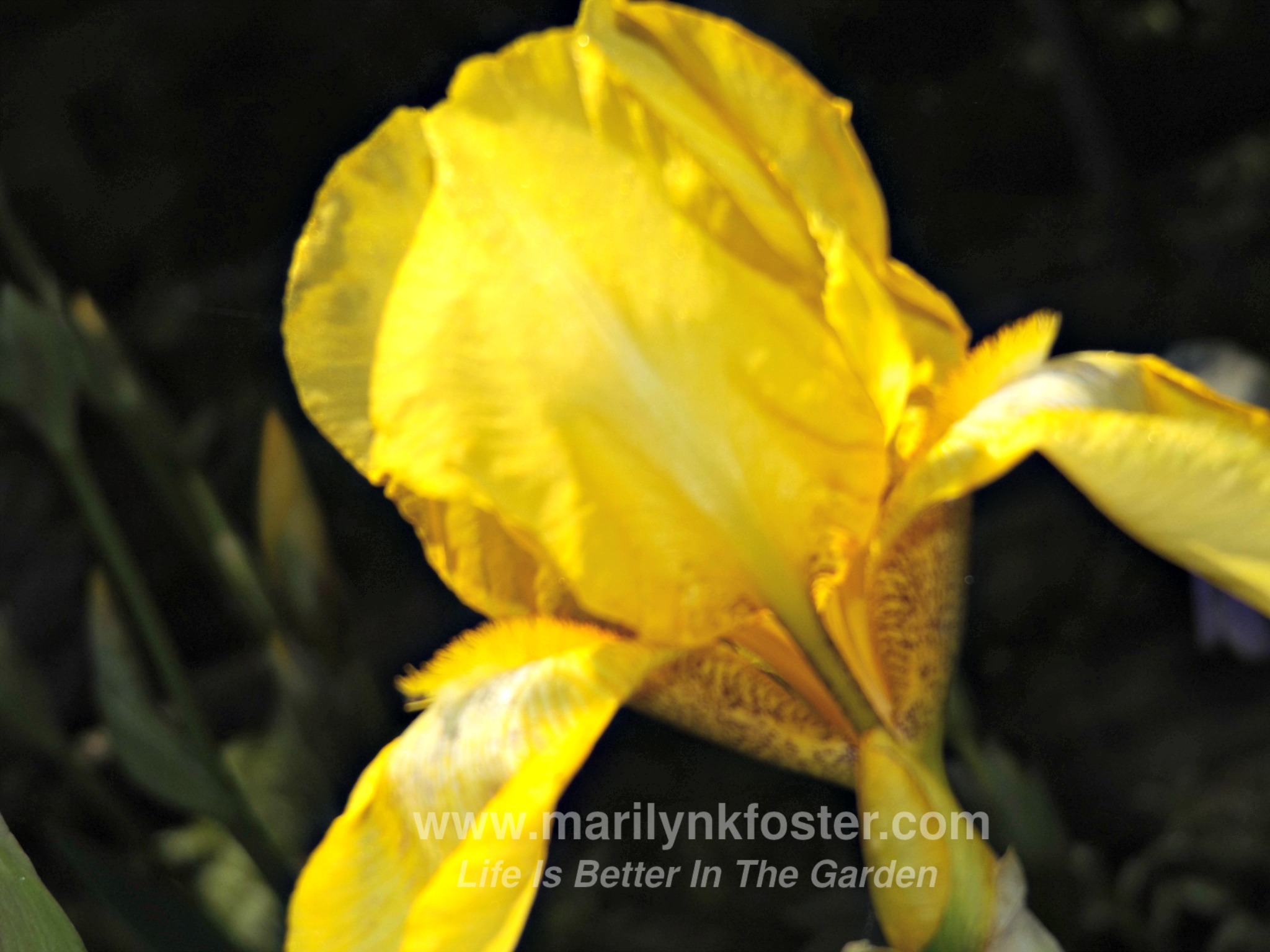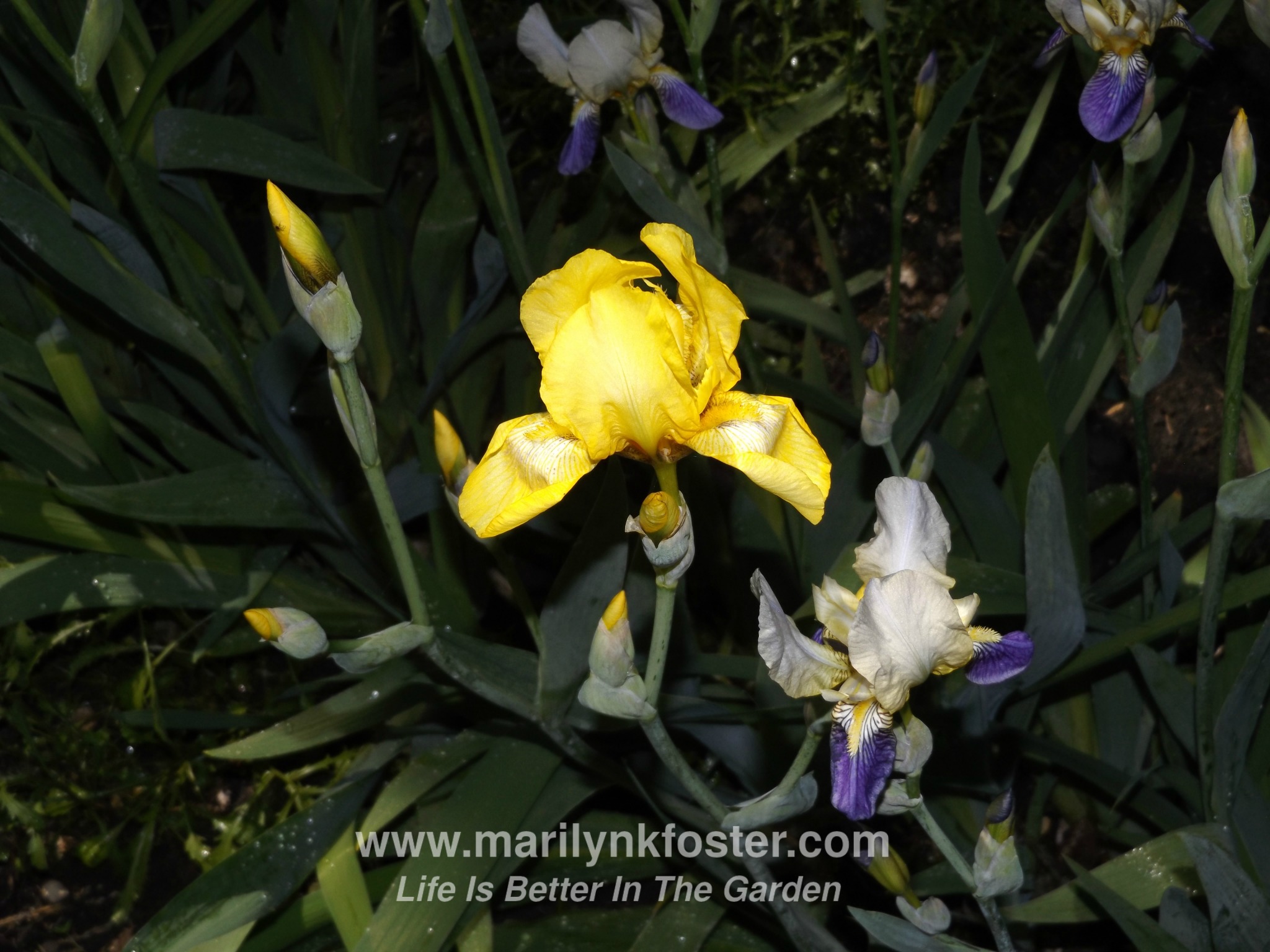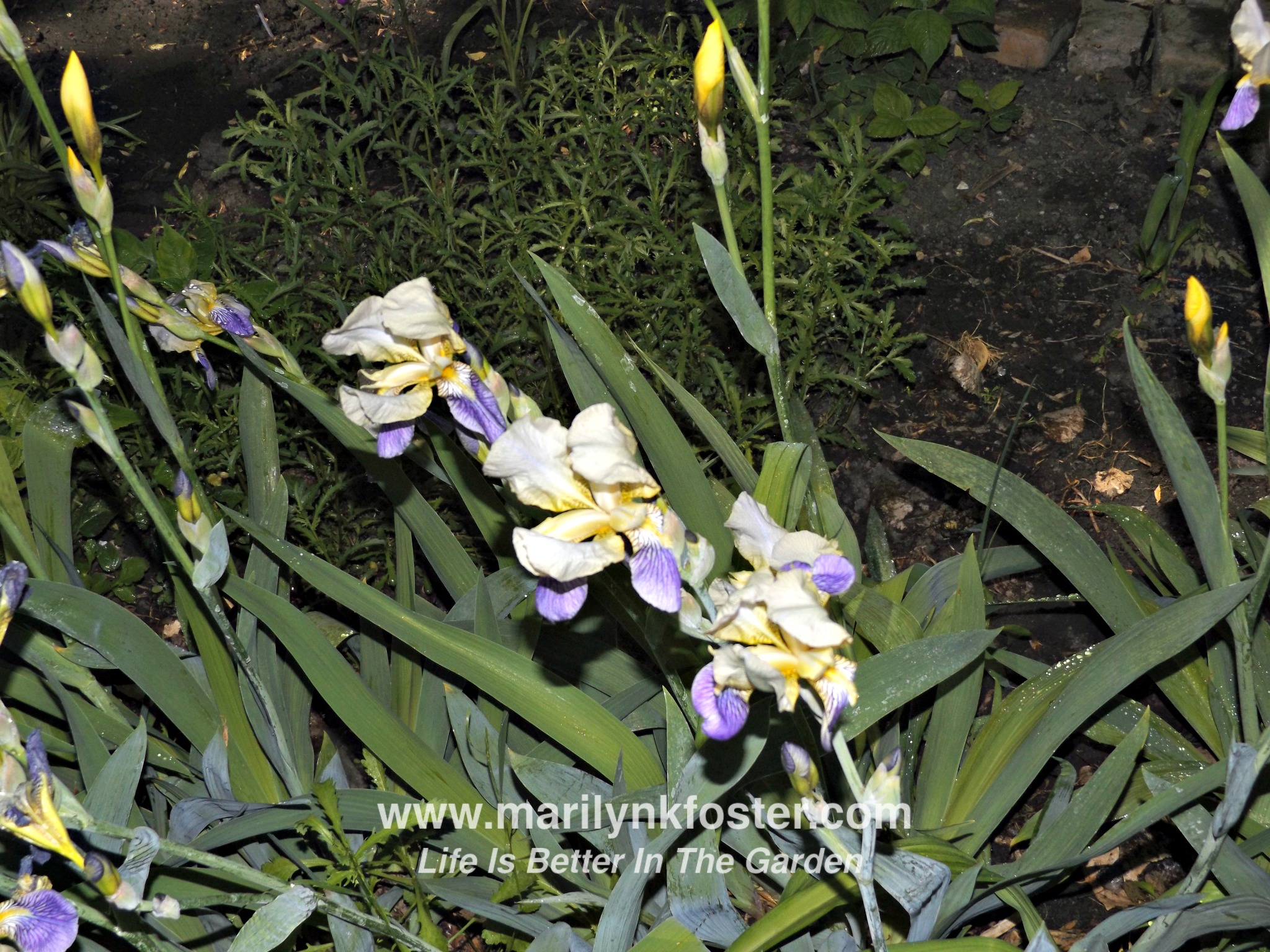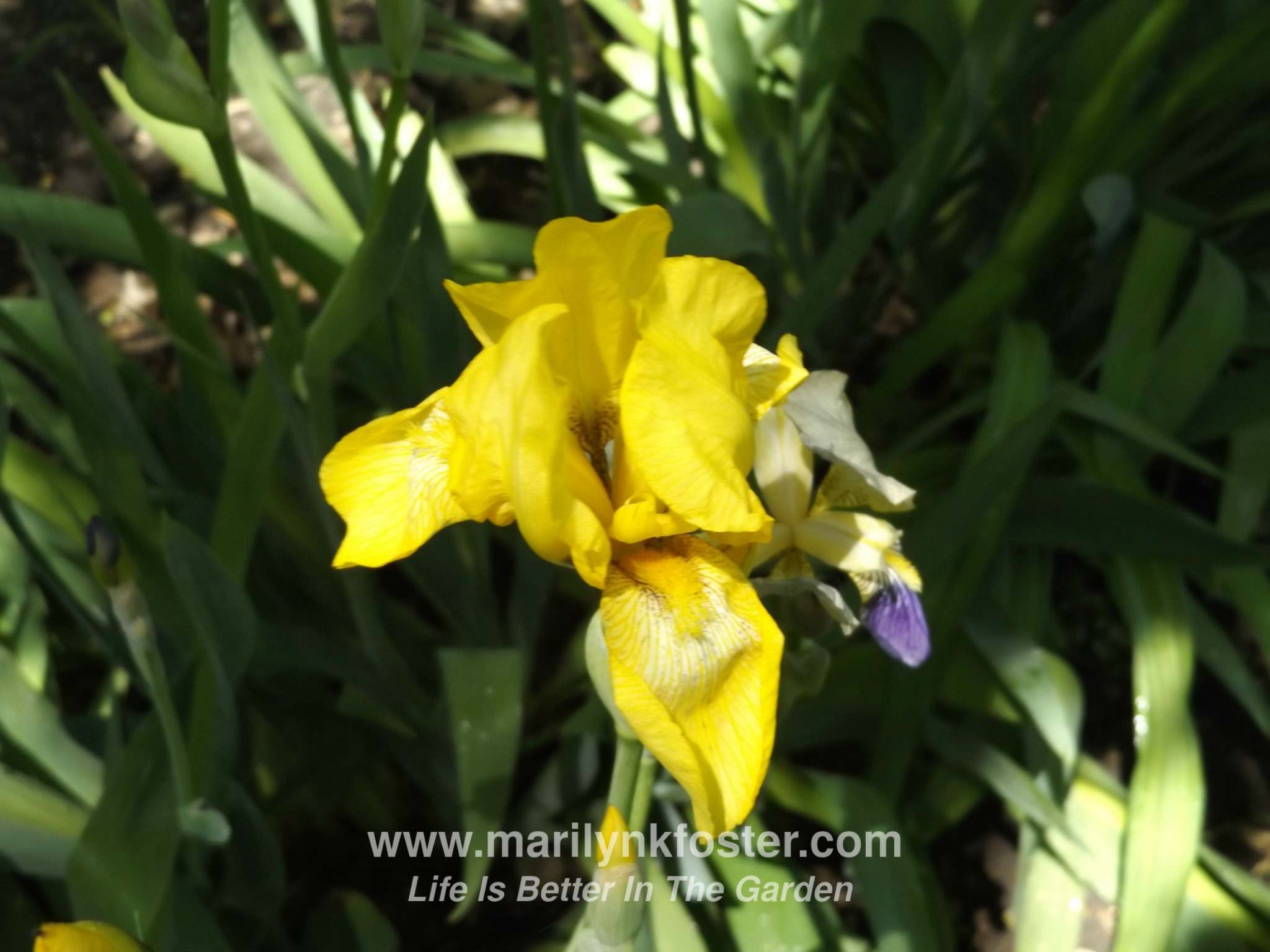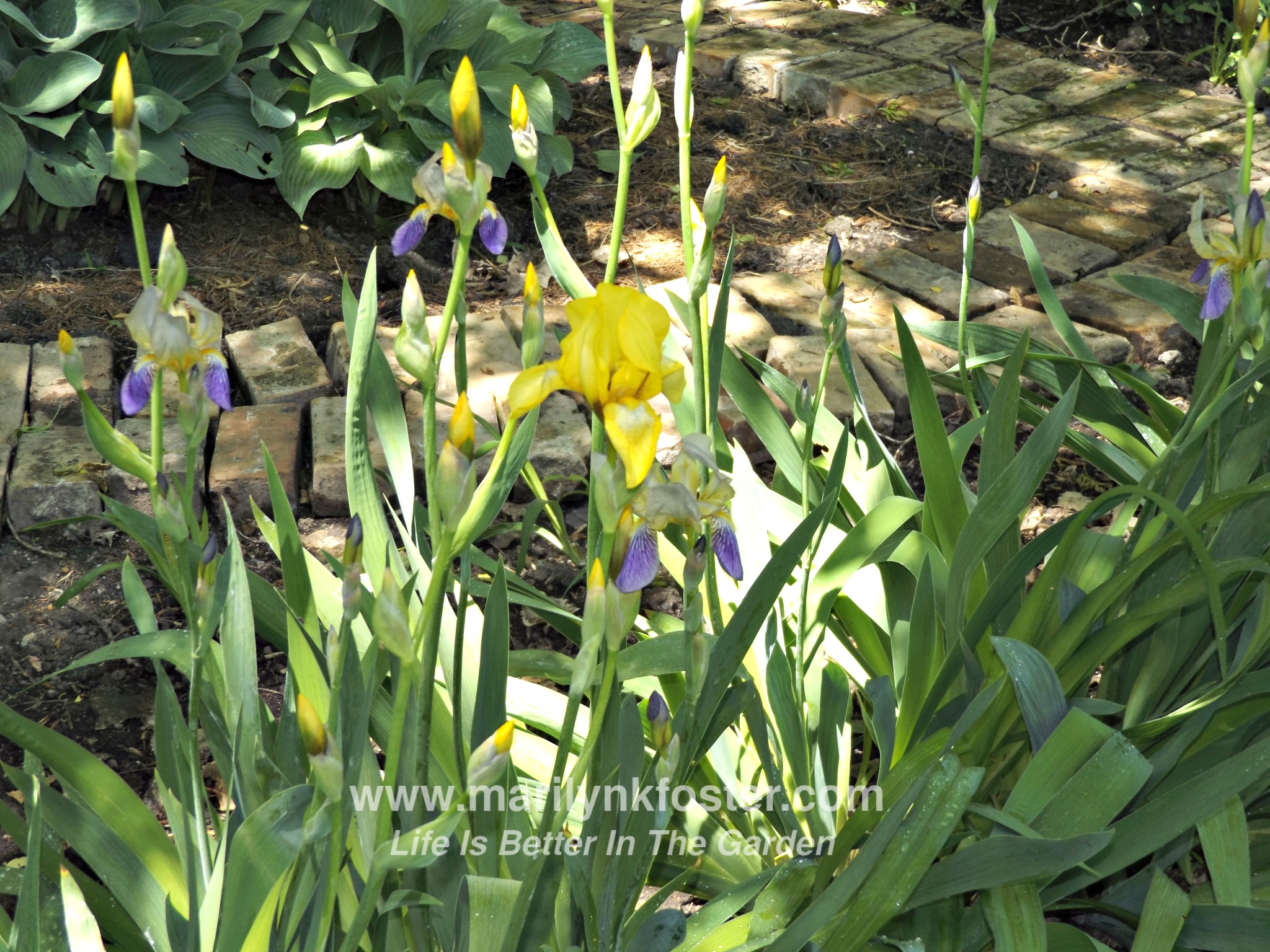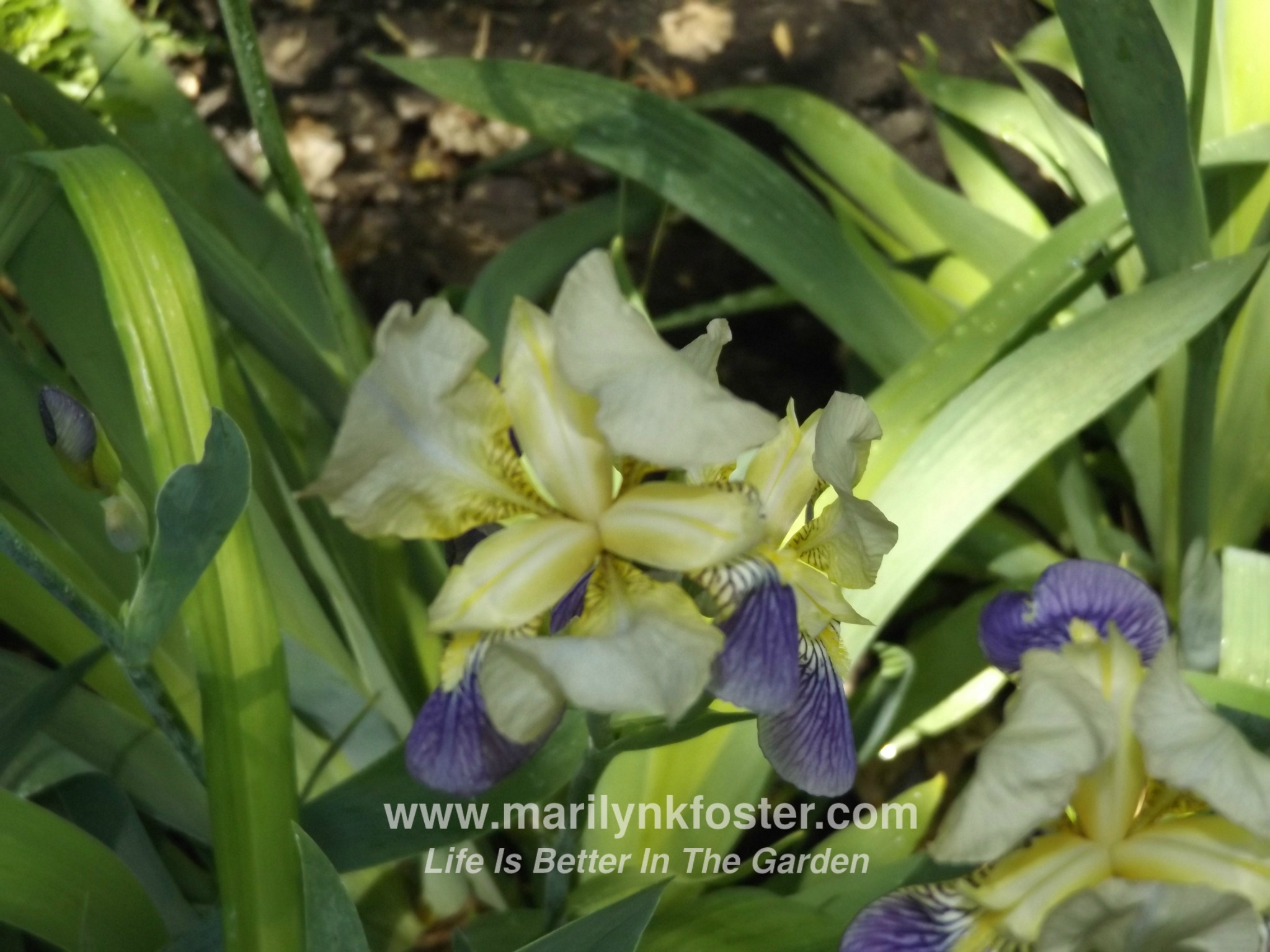 The botanical name is Iris germanica. It does well in full and part sun. Mine are located in the part shade of my garden. It isn't fussy with soil type and is hardy in zones 4 – 9.  Some of the colors you will find them in are blue, multicolor, orange, pink, purple, white and yellow.
The one thing I wished most about the iris is that the blooms would last longer. With gardening many plants bloom for only a bit of its time and I love to be around them when they do bloom!
Do you have Irises in your garden? What color are yours?