Weekly Home Tidy is part of Marilyn's Way Home Keeping Made SIMPLE with the main focus being the 9 Daily Habits. I used to dread to do it thinking it was the whole house and would take forever.  Perfection and procrastination showed up on my doorstep immediately. How was I going to make this part of my system as automatic as the  9 Daily Habits Home Keeping Made SIMPLE?  I had to think of something. The following is a poster of the complete Weekly Home Tidy. I have written an e book that explains more of the Weekly Home Tidy.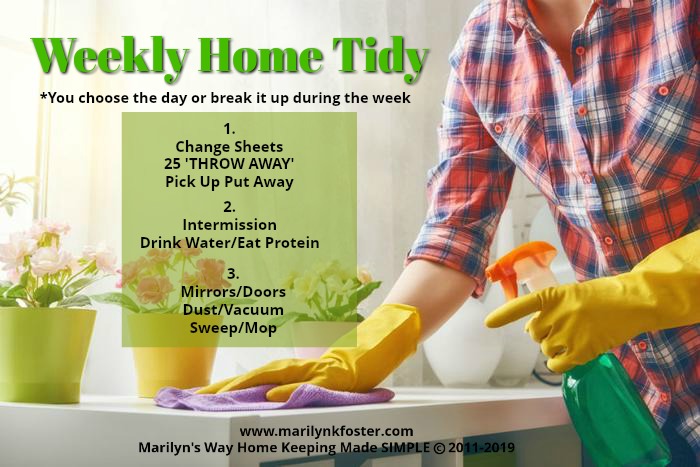 As you can see you have the option to break the weekly home tidy up during the week. I tend to change my bed sheets on a different day because well I still don't like the chore of changing sheets. It is the first on the list and I was finding myself no wanting to get started. I personally established Tuesdays for this as the Weekly Home Keeping Habit is Freestyle Day! Turnaround Tuesday.
No Time For The Complete Weekly Home Tidy?
Just Do This!
As I said earlier getting started doing the Weekly Home Tidy knowing all the steps that need to be done have been daunting for me at times. Currently it is gardening season and am in the process of getting plants planted. The last place I want to be is in the house. Having said this, if I skip the Weekly Home Tidy completely I would lose the feel of a company ready home. The following are 3 steps to do instead.
Change Your Sheets On A Different Day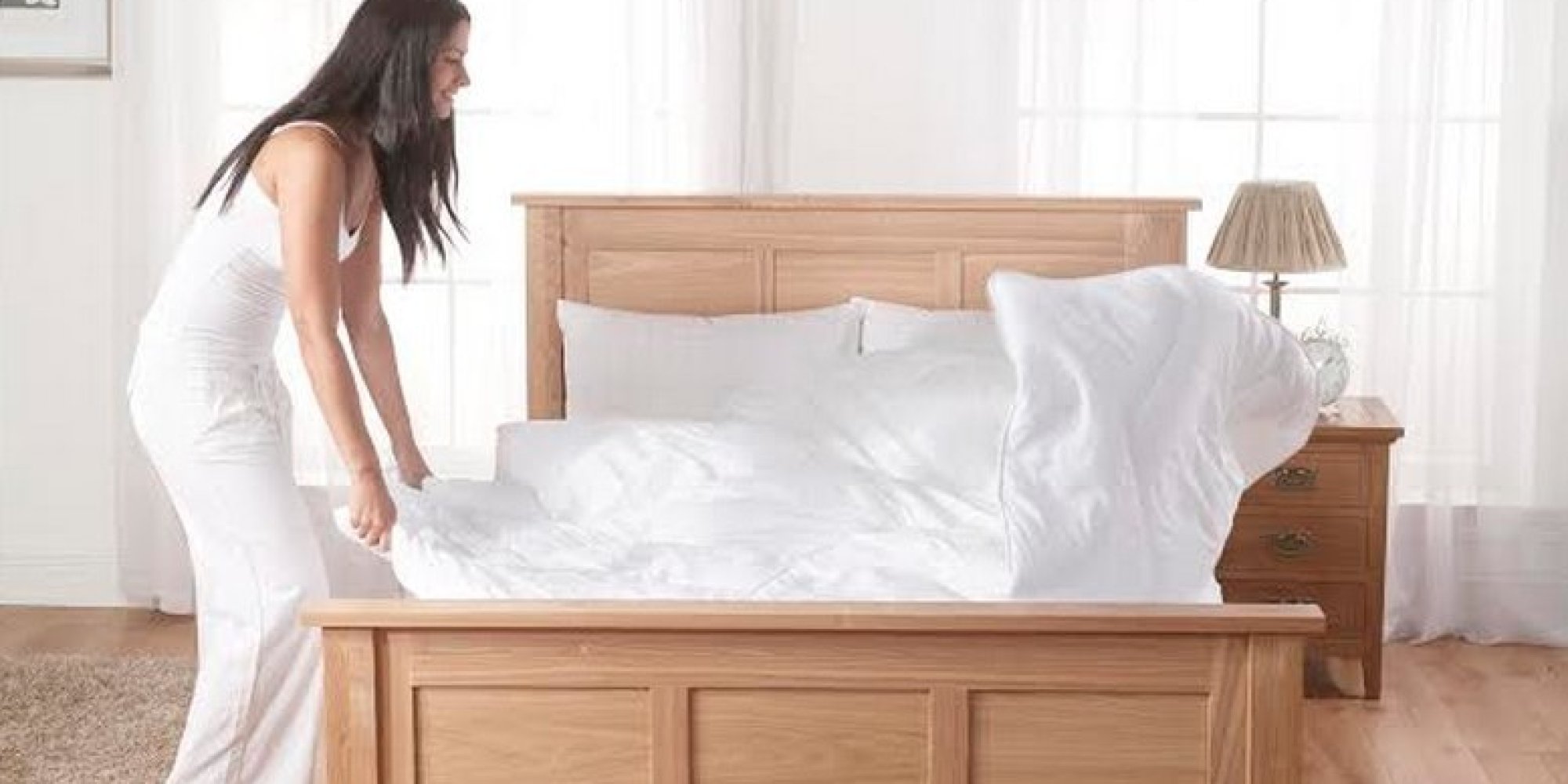 Changing sheets on a bed is awkward. The larger the bed the harder it is to do. Of course once it is completely done, happy feelings arrive and thoughts of an upcoming great sleep is what comes to mind.
Do A 25 Fling Throw Away Followed By Pick Up Put Away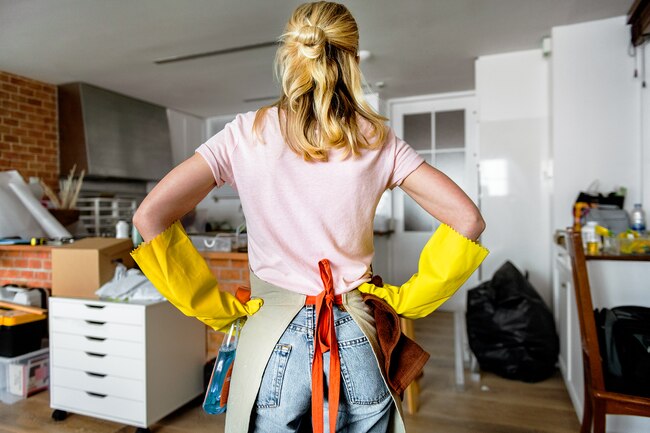 As each week progresses there will be items that simply need to be thrown away. Focusing on looking for 25 things to throw away is the precursor or warm up to pick up and put away. It is always great to use what you are using at the time and putting it away right away. However, there are times not possible or one gets distracted. Go from room to room with a basket and pick up everything that doesn't belong. Then take the basket to each room and put the items away. Setting a timer for 15 minutes at a time will get your home straightened up in no time!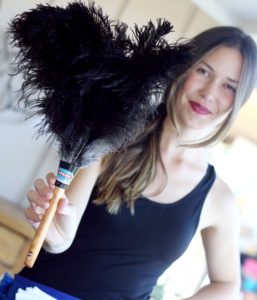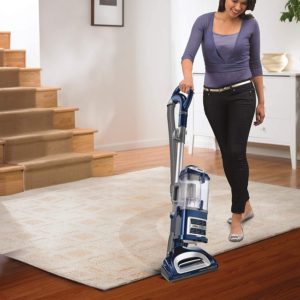 Dust/Vacuum
I know what you are thinking. I hate dusting! Meet the feather duster! I have found investing in this ostridge feather duster has been life saving! I use this for the weekly home tidy. I will use a dusting mitt when I do the Weekly Zones In Your Home – Decluttering And Cleaning.
What A Weekly Home Tidy Is
The Weekly Home Tidy is about 'resetting' your home for the coming week. It is about straightening up your home to look company ready. It isn't about spring or fall cleaning mode where everything is taken apart to clean. In fact with Marilyn's Way Home Keeping Made SIMPLE when you use the  zones method you never have to do the spring or fall cleaning again.
I Don't Have Time…
This is when self parenting comes to play. Yes there are times where we need to self parent ourselves. Much of my success from going to a cluttered filled home with no order or routines set to creating the system Marilyn's Way Home Keeping Made SIMPLE has been from learning to self parenting myself. I will do this by setting a timer for 15 minutes and just start picking up putting away including tossing the things no longer useful I see as I am doing it. I don't think about anything that is going on in my life or the current events of the day. For 15 minutes, I just focus on picking up and putting away.  And guess what? Many times I find myself doing 2 more sets of 15 minutes and the last set is dusting and vacuuming using the feather duster and my vacuum. At the end of a total of 45 minutes I can stand back, look around and tell myself, "This was time well spent!"
Do you have any time saving tips when it comes to the Weekly Home Tidy? I would love to hear from you!

ARE YOU WANTING IDEAS AS WHAT TO DECLUTTER?
I Have Written An E-Book Titled 100 Things To Get Rid Of In Your Home The Simple Way To Begin Your Decluttering Journey It Includes A FREE Download Sheet To Mark The Items Off As You Go!