Weekly Habits help manage your day to day activities. If yesterday's weekly habit was your Errand Day, you went about town and did hair appointment, medications to be picked up, and of course grocery shopping along with whatever errands you need to do. Part of the day is devoted to putting away what was purchased. While it can be a hectic day, it is also a very satisfying and rewarding day. You now have everything you need to get through the upcoming week. What's left?
Weekly Habits Meet Friday
Weekly Habits – Car – Purse – Paperwork
These are the 3 things to do so you are ready for the week ahead.
Car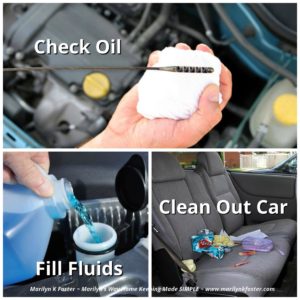 Check Fluids, Tire Pressure
Remove What Doesn't Belong
Purse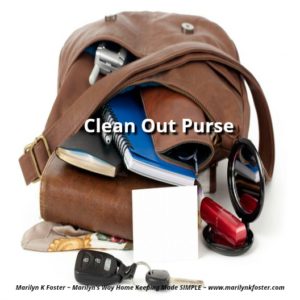 Remove All The Receipts From Doo Wop Errand Day
Remove What Doesn't Belong
Paperwork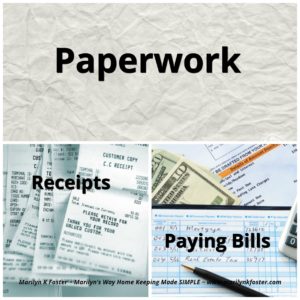 Add Up The Receipts
Balance Checking Account
Prepare Bills To Be Sent In The Coming Week
That's It!
Keeping our weekly habits simple is key to getting them done. Schedule 15 minutes along with 9 Daily Habits To A Clutter Free Home and watch your life come together!